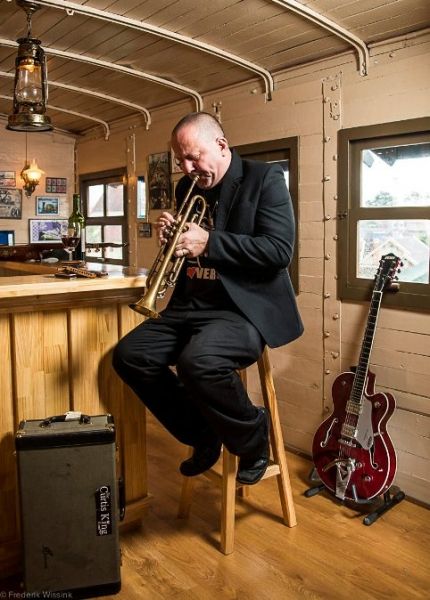 Curtis King is a Grammy-recognized MUSICIAN with over 50 years of experience in blues/jazz/rock'n'roll music, with a passion for TRAINS.
 --------- * * * --------- * * * --------- * * * ---------
NEW ALBUM!  All aboard! Grammy-recognized artist Curtis King and his band of travelling musical gypsies put their heart and soul into 20 original blues, rock, and Jazz songs, all inspired by train trips around the world. Let your imagination leave the station on a sonic journey!
Listen to previews of STEAM TRAIN BLUES / BUY MP3 Downloads (MP3-320 files) now on CDBaby.com
Preview STEAM TRAIN BLUES /Buy MP3 Downloads now on itunes: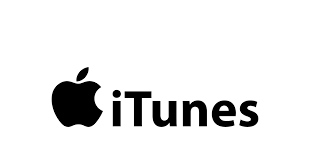 Stream STEAM TRAIN BLUES for FREE on Spotify: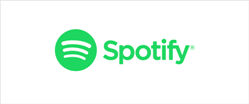 --------- * * * --------- * * * --------- * * * ---------
"A bit of jazz, a touch of soul, a whole lotta rock 'n' roll!"
Please LIKE us on Facebook! (We use Facebook to announce gigs and tours. Thanks!) 
While you're here, go ahead and open up our YouTube page in a new window! 

--------- * * * --------- * * * --------- * * * ---------
Curtis King, a GRAMMY-recognized artist from Cleveland Ohio, has been playing throughout Asia since 1995, travelling to most corners of the continent (Japan, India, China, Singapore, Indonesia, Vietnam, etc. etc.). Curtis King (guitar/harmonica/vocals/trumpet) and his cast of world-class musicians and entertainers have been featured on MTV, BBC, China Central Television, XoneFM Radio (Vietnam), and HTV (Vietnam). The band has performed at several regional festivals, including Jakarta International Jazz Festival (Jakjazz) 2012 and 2007, Hue Festival 2010 (Vietnam), The Japan Blues Festival (2009), The 2008 Agent Orange Benefit Concert (Vietnam), Live Earth (Singapore, 2007), and Loreto Fest 2008 (Vietnam).  Curtis King has shared the stage with international legends Deep Purple, Magic Slim and the Teardrops, O'Donel "OD" Levy, Riki Hendrix, GRAMMY artist Anand Bhatt, local Vietnamese talents Siu Black, Hong Nhung, Anh Khoa, GRAMMY-recognized Ha Okio, Singapore's guitarist extraordinaire John Chee (at the legendary Crazy Elephant), Matthew "Cadillac" Cooper, Dr. Juram, and many other top performers from around the world. The band has recorded 2 live albums and 2 studio albums (1 of which hit the #1 spot in Indonesia), and has recently experimented with an East-meets-West blues / jazz style using traditional Asian instruments. The Curtis King Band is also involved in the local community, supporting the Vietnam Red Cross on the Agent Orange issue, and the Indonesian Red Cross on Tsunami-related issues. As a vocalist, Curtis had the role of "vocal coach" for one season Vietnam Idol. 
Curtis King is also available for recording harmonica (and guitar), and has modern mobile recording equipment and a studio in Dalat (Vietnam). He has recorded with several bands including "The Unseen Guest" (India), "The Ocean Band" (Singapore), "Buyana" (Mongolia), Anand Bhatt (USA), Tran Manh Tuan (Vietnam), Anh Khoa (Vietnam), GRAMMY-recognized Ha Okio (Vietnam),  and many others.
We've been called "Arguably the best party band in Asia." We've played almost every kind of party imaginable: diplomatic events, gala balls, birthdays, weddings, galas, Hash House Harriers, and yes, even funerals. We've played for heads of state, newlyweds, billionaires, and even the dead. :-)
Real music. Good times. Have guitar, will travel. :-)
--------- * * * --------- * * * --------- * * * --------- 
Our latest addition to the entertainment portfolio:
"The Classic Rock Vinyl Experience"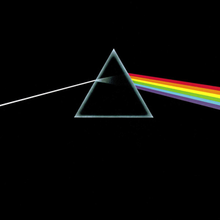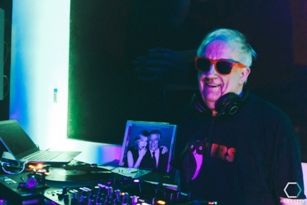 --------- * * * --------- * * * --------- * * * ---------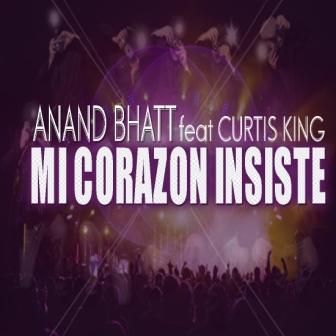 A new tune on which I play Latin-style harmonica is officially on the ballot for Latin GRAMMY Award Nomination consideration.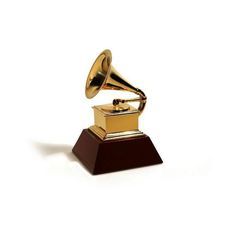 The tune is called "Mi Corazon Insiste" ("My Heart Insists"), by a travelling Indian-American friend Anand Bhatt.
Official press release: http://www.prweb.com/releases/2012/8/prweb9799936.htm
To listen to the song (music only): https://www.youtube.com/watch?v=o8DZgiD9fSE
--------- * * * --------- * * * --------- * * * ---------
LListen to previews of WHO IS CURTIS KING? WHO CARES / BUY MP3 Downloads (MP3-320 files) now on CDBaby.com
Preview WHO IS CURTIS KING? WHO CARES? / Buy MP3 Downloads now on itunes: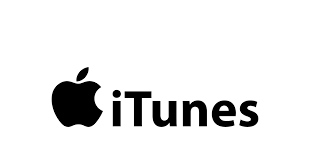 Stream WHO IS CURTIS KING? WHO CARES for FREE on Spotify: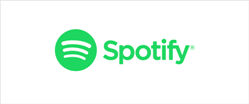 "Who is Curtis King? Who Cares?" with Walter Cronkite (played by voice maestro Joe Murray) narrating the life and times of Curtis King, interviewing a host of famous and some not-so-famous fans of Curtis King. Between the interviews, catch the all original music tracks includings songs featuring Matthew "Cadillac" Cooper, Erick Swackhammer, and John Chee. 
http://www.cdbaby.com/cd/thecurtiskingband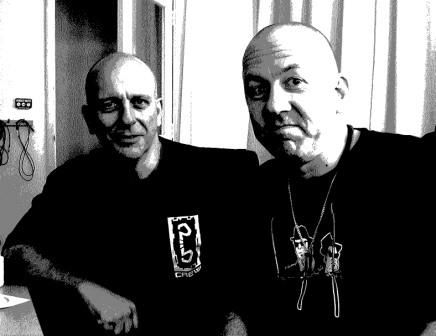 Voice Master Joe Murray and Curtis King - Singapore (Photo by Rainbow)
--------- * * * --------- * * * --------- * * * ---------
Curtis King and/or The Curtis King Band has performed at/for the following VENUES/CLIENTS:

JAPAN: - TOKYO: Checkerboard Blues Club (Asagaya), Bright and Brown Blues and Jazz Lounge (Nakano), Gamuso (Asagaya), Ruby Room (Shabuya), Rooster (Ogikubo) - AOMORI: JAPAN BLUES FESTIVAL 2009, Atom Club - KYOTO: Your Irish Pub in Kyoto, Slowhand, Baja Bluet, Bar Out Loop Way - OSAKA: Rock Bar 7th, Piano Bar Kiyumi

VIETNAM: - In HO CHI MINH CITY: The Ho Chi Minh City Opera House, The Reunification Palace, The American Consulate, The American Chamber of Commerce (6 Years running celebrating July 4), The Canadian Consulate, New Zealand Consulate, Hong Kong Chamber of Commerce, Malaysian Consulate/Chamber of Commerce, Australian Chamber of Commerce, Dragon Capital, Accor Hotel Group, Caravelle Hotel, Sofitel Hotel, Sheraton Hotel, Park Hyatt, Legend Hotel, Omni Hotel, Equatorial Hotel, Renaissance Hotel, New World Hotel, Ben Thanh Theatre, The Underground, Sax 'n' Art Jazz Club, Sheridan's Irish Bar, IBM Asia, BP Vietnam, Galaxy PR, Nike Vietnam, Tag Heuer Watches, Manna, 17 Saloon, Riverside Apartments, Chu Bar, Bottom Line, Hideaway Cafe, Chu Bar, Bop Jazz Club, Wild Horse Saloon, Sanho Bar, Apocolypse Now, #5 Bar, Yoko, Napoli, Chill Sky Bar, 16 Club, Bonsai Boat, AVC Events, Acoustic Bar, Riverside Hotel, Pacharan, Terry Fox Run, Democrats Abroad Teleconference with Barack Obama, The Deck, The Saigon Cyclo Challenge, Zanzibar, Xu Bar, RFC (Rock Fan Club), Mexico Lindo, Ala Mezon, Centro Cafe, Universal Bar, Feneitre du Soleil, Brotzeit, Indoor Sports Stadium, Kotex, Dragan Home Furnishing, International Balut Championship, Binh An Village, Grand Hotel - In HANOI: Sofitel Metropole, Sheraton Hanoi, Intercontinental Hotel, Melia Hanoi, American Chamber of Commerce Hanoi, American Club, Caltex Asia, Horison Hotel, 17 Saloon, The Rock & Roll Tavern, Finnegan's Irish Pub, Minh's Jazz Club, The Sandbox, Press Club, Don's Bistro - In DANANG: The Nam Hai (5 star), Furama Hotel (5 star), The BIG Group - In HUE: Festival Hue 2010 - In DALAT: Sofitel Palace Hotel, Ana Mandara, V Cafe, The Escape Bar, Golf 3 Hotel, Eros Cafe (Viet Huong), Moc Cafe, Envy, Zen Cafe - In PHAN THIET/MUINE: Novotel Hotel, Coco Beach, Guava, Allez Boo Resort, Jibes, Full Moon Resort, Joe's Cafe, Blue Moon, Oceans Republic - In NHATRANG: Sunrise Hotel, Diamond Bay, Sailing Club, Guava, Louisiane Brewhouse. Oz Bar, Booze Cruise - In VUNGTAU: Rex Hotel, Palace Hotel, McCullum's Irish Bar, Pig & Whistle (Labyrinth), Oma Music Club, Black Cats - In VINH PHUC/TAM DAO: Belvedere Resort - In PHAN RANG: Ninh Chu Resort - In THE MEKONG DELTA: Phuong Nam Resort (Can Gio), Gio Cong Doan Hotel (Can Tho), Huyen Thoai Music Bar (Soc Trang) - In VINH: The @ Club - In CON DAO: Six Senses Con Dao Resort - In QUY NHON: Life Resort Quy Nhon - In Phu Quoc: Ochre Italian Restaurant

INDONESIA - Where we had our 1st #1 CD - THANKS DISCTARRA - WE LOVE YOU!! (Yes, it's nice to be the small guy beating Backstreet Boys, Boyz II Men, The BeeGees, Westlife, The Eagles, and the Foo Fighters!) -  9th Annual Jakarta International Jazz Festival, University of Indonesia (Jazz Goes To Campus Festival), Sultan Hotel, Jaya Pub, Eastern Promise, Plaza Indonesia EX, La Bodega Music Club (Jakarta), Steps Cafe (Batam)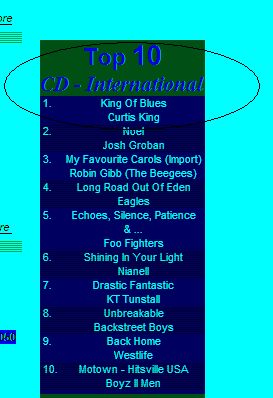 INDIA: - MUMBAI (BOMBAY): Hard Rock Cafe - HYDERABAD: The Ista Hotel - BANGALORE: The Grand Ashok Hotel - NEW DELHI: The Palms Country Club - KOLKATA (CALCUTTA): The Taj, Someplace Else Music Bar (Park Hotel)

SINGAPORE: The Crazy Elephant (SE Asia's premiere rock and roll/blues club), Australian Embassy, British Embassy, Raffles Hotel, The Fullerton Hotel, Swisshotel, Intercontinental Hotel. Indochine Club, Harry's Jazz Club, Harry's @ the Esplanade, Harry's @ Millenia Walk, Ritz Carlton Hotel, Marriott Hotel (Bar None), The American Club, Alkaff Mansion, Hard Rock Cafe, Formula 1 Racing, 1 Fullerton, Singapore Aviation Academy, Thomson Financial Group, Walton International, Muddy Murphy's Irish Pub, Penny Black Irish Pub, Roomful of Blues, Ipanema Music Bar, Prince of Wales, Seven Inch, Timbre @ Substation, BluJazz Club

CHINA / TAIWAN / HONG KONG / MACAU:
- Beijing: Palace Hotel (Beijing), Beijing Beer Festival (representing Budweiser), China Central Television (national live broadcast of Spring Festival show, with 400 Million viewers), The Redwood Bar, Rick's Cafe, Ted's Cafe, City Cafe, CD Cafe, Jianghu Bar, Gongyuan Music Cafe
- Shanghai: MTV Asia, Cotton Club, American Club, Nike China, Full House Jazz Club, George V, Malone's, Havana Club - Guangzhou: Hard Rock Cafe
- Nanjing: Music Fest on the Lake
- Chengdu: Sin Palace 

- Taipei: Brown Sugar 

- Hong Kong: Hard Rock Cafe, Four Seasons Hotel, Dinamoe Hum - Jazz in Soho, Foreign Correspondents Club, The Blue Door Jazz Club, The Wanch, Joyce is Not Here, Peel Fresco Music Bar, Makumba Africa Bar, Vibes Jazz Bar, Skylark Music Lounge, Belgos East, Backstage Music Club, Grappa's Cellar, Insiders

- Macau: The Venetian (Bellini Lounge), Club Militare, The Roadhouse

CAMBODIA: Intercontinental Hotel (Phnom Penh), Sokha Hotel (5 Star, Siem Reap), Le Meridien Hotel (5 Star, Siem Reap), Sharky Bar (Phnom Penh), Talkin' To A Stranger (Phnom Penh), Memphis (Phnom Penh), International Business Chamber (IBC), Paddy Rice, Riverside Bistro 

MYANMAR: "50th Street" (Yangon), Pansodan Gallery (Yangon)

KOREA: The Bungalow (Seoul), Stompers (Seoul) 

AUSTRALIA. Bondi Beach Bar (BB's) (Sydney), Royal Standard Hotel (Melbourne)

MONGOLIA: - Ulan Bataar: Bayangol Hotel Jazz Club, River Sounds Music Bar, Irish Castle

NEW ZEALAND: The Miller (Christchurch) 

LAOS: On the Rock (Vientiane), Da Fao Music Club (Luang Prabang) Muang Swa Night Club (Luang Prabang) 

MALAYSIA: No Black Tie Jazz Club (Kuala Lumpur), Hard Rock Cafe Kuala Lumpur, Hercules Blues Bar 

THAILAND: Tokyo Joe's Blues Club, Brown Sugar Jazz Club, Adhere the 13th Blues Bar, Country Roads

PHILIPPINES: Shangri-La Makati (Manila)
SRI LANKA: Rhythm & Blues Club (Colombo)

NEPAL: The Hyatt Hotel (Khatmandu), Upstairs Jazz Club (Khatmandu), All That Jazz (Pokhara)

UNITED KINGDOM: Yorkshire Jazz Club

USA: Thunderbird Global School of Management (Arizona), Ohio State University, Bernie's (Columbus, Ohio), The Mexican Restaurant (Columbus, Ohio, where it all began!)

SPAIN: University of Toledo (Centro Ortega y Gasset), University of Alcala de Henares
--------- * * * --------- * * * --------- * * * ---------
Available for exclusive private parties, weddings, corporate functions, Blues Brothers parties, regular club or resort performances, anywhere in Asia. Email us for schedule/inquiries. curtisk888@gmail.com
--------- * * * --------- * * * --------- * * * ---------
ARTWORK FROM OUR FRIENDS: "The Blues Brothers" by John Cross, San Francisco / Saigon, Vietnam